Dealing with Trademark Objections
Lawchakra's 1st Moot TM Registry Contest
IP Awareness Series Part I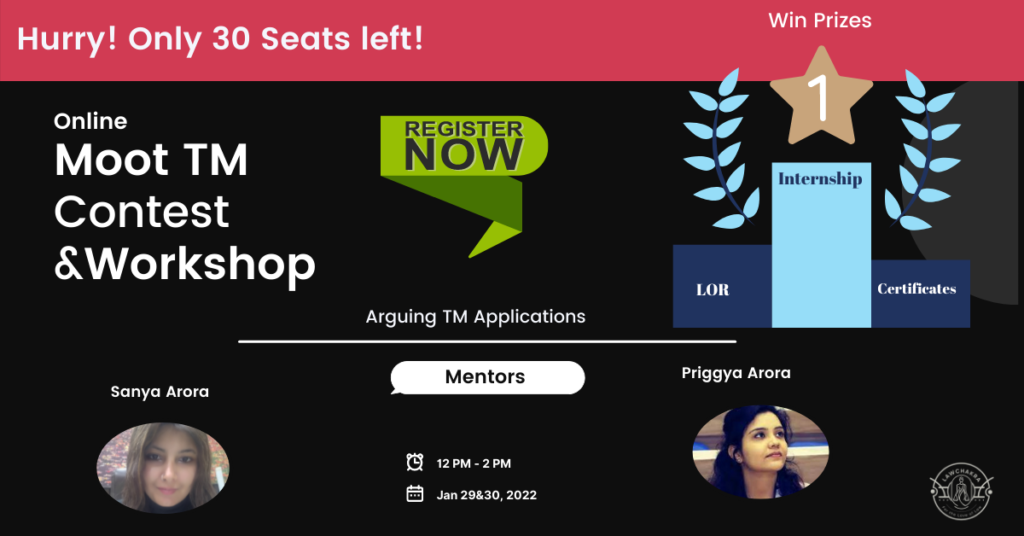 About the Workshop
As lawyers, we know that our arguments must be top-notch in traditional (now virtual) courtrooms.
But, did you know that you're not just required to argue in those courtrooms and Moot Competitions?
A Trademark does not automatically get registered just by filing an application.
It is a long and hard process fraught with objections, oppositions and obstacles every step of the way.
The battle of brands at courts really begins at the Trademark Registry.
It's at the Registrar's office where you file the application, it's here where objections by Registrars are dealt with and a competent lawyer MUST be well-prepared to handle them.
About time we paid attention and respect to the Tribunals or the lowest strata of any kind of proceeding, which is as important as any other courtroom of our country. Ignorance in this regard could severely hamper the quality of our work and the sanctity of our services. 
Let's remedy that, shall we?
Lawchakra has brought to you an opportunity to get a taste of the real world by participating in this 2- day Contest where you get to play the role of a TM Attorney making submissions before the TM Registry to remove objections and allow your Trademark Application to move forward. You will also be given an overview of the basics of Trademark Law, the registration procedure and tips & tricks to follow when you encounter TM objections.
What's your Prize?
The first place winner will get an internship at PA Legal.
The second and third place winners will get special Letters of Recommendation by practicing Trademark Attorneys.
All the participants will get certificates of participation AND truck loads of practical knowledge as imparted by experienced Trademark Attorneys sharing their pearls of wisdom!
To Register for the Model TMR Contest, click here.
Who Should Participate?
If you are a law student (any year, any college), you can participate in this contest. If you are a legal professional who has never encountered the wrath of Trademarks Registry, you are more than welcome too! We are only looking for the zeal and passion to learn and grow as competent attorneys.
What Will You Learn?
What is a Trademark?
What is the Trademark Registration Procedure?
What is an Examination Report and how to draft its reply?
How to make submissions before the Registrar?
How to be a successful Trademark Attorney?
When?
January 28 & 29, 12 PM to 2 PM
Where?
Zoom! (Link will be shared a day after you register)
About your Mentors & Judges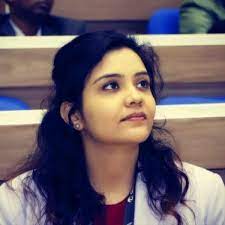 Priggya Arora, Alumna of IIT Kharagpur, Engineer turned Lawyer and Entrepreneur, and Founder of PA Legal, where she helps creators and innovators protect their Intellectual Property. Being a young, strategic and responsive lawyer with experience in Intellectual Property, Contracts, Transactions and Entertainment Law matters, she  constantly provides support to a number of domestic and foreign clients. By education, she holds a Bachelor of Technology in Electrical Engineering from G.B.P.U.A.T., Pantnagar and LL.B. (Hons) in IPR from reputed IIT Kharagpur Law School. With a strong educational background in law and technology, she has expertise in advising clients on intellectual property and patent protection strategies for subject matters related to fields of software, electrical, electronics, telecommunications and robotics. She is an ex- Senior Associate, Khurana & Khurana and IIPRD Consulting,She is also a visiting faculty at Jamia Milia Islamia and Lawctopus Law School.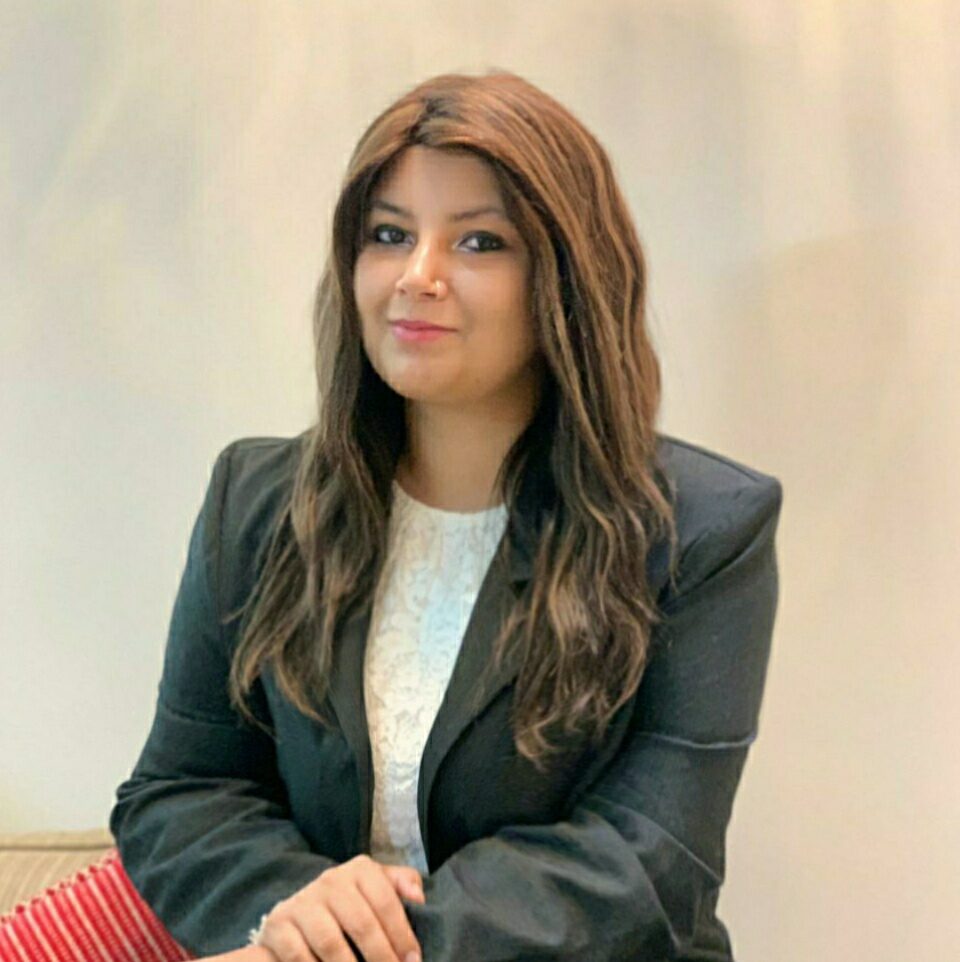 Sanya Arora is an Independent Advocate practicing in Courts & Tribunals across Delhi/NCR for over three years. She has diverse experience in civil & commercial litigation including Family Law & IPR. She is the Founder of Lawchakra, a Teaching Law Firm. She has been the Vice President, Anti sexual Harassment Council, WICCI, Chandigarh.
She ideated and co-developed Lawctopus Law School's online course on "Litigation Basics" to encourage & help the upcoming generation of litigators and has successfully taught the course to over 800 learners including ex-police personnel and professors looking to build their own practice.
She completed her LLB (3 years) from Department of Laws, Panjab University, Chandigarh in 2018. She holds an Honours Degree in Political Science from Lady Shri Ram College for Women, Delhi University.
Cost?
If you register by January 17, 2022- INR 349
If you register after January 17, 2022 but before January 27, 2022- INR 499
For any queries contact us at info@lawchakra.com
Disclaimer: Every effort is made to provide accurate and complete information. However, we cannot guarantee that there will be no errors. We make no claims, promises or guarantees about the accuracy, completeness, or adequacy of the contents of the posts and expressly disclaim liability for errors and omissions in the contents of this website. The views and opinions expressed in the posts are of the respective authors and do not necessarily reflect the views of Lawchakra.
Yet another Lawyer who happens to indulge in the gratification of learning and expressing the Language of Law. Yet another Lawyer who is trying to be better than yesterday.